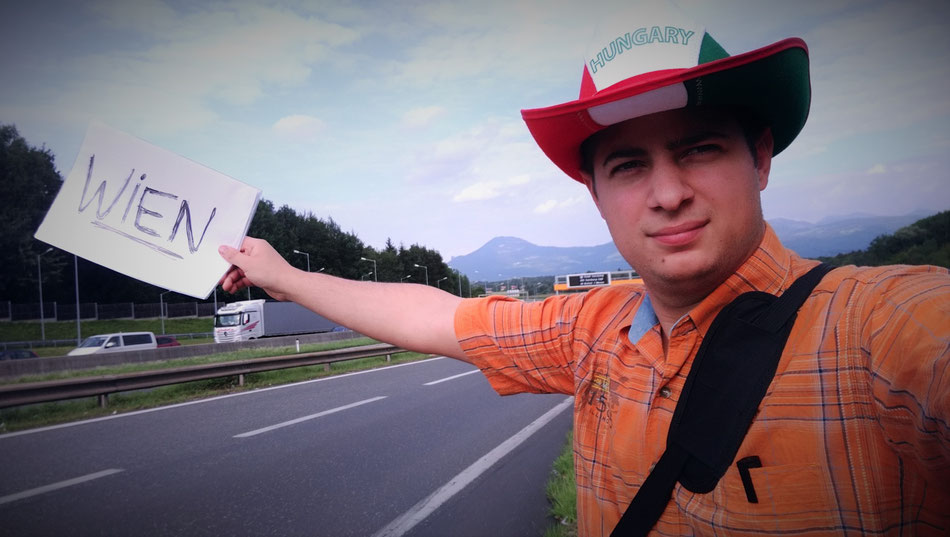 ---
Eljött a nagy nap. Augusztus 1. délben indultam stoppal Pozsonyba, átvenni a Carnet de passage-t ami szükséges ahhoz, hogy saját autóval behajthassak Iránba például. Sajnos több helyre sem kaptam meg a vízumot, ezért az út egyrészt jócskán lerövidül, másrészt improvizatív módon el fog térni a tervezettől.
Az első fuvarom egy magyar csávó volt, aki Salzburgig vitt. Ez kicsit csalás volt, mert Facebookkal fogtam, pont úton volt arra, amikor stoppoltam. A salzburgi határnál találtam egy tipikus stoppos helyet pont volt is ott két srác akiket igen hamar felvettek, nekem viszont még legalább egy órát kellett várnom. 
Egy koszovói nagydumás csóka vett fel egy kabrióval, miután sikerült meggyőznöm, hogy nem vagyok migráncs. 
Este 8 körül tett ki Amstetten-nél az autópálya legkisebb forgalmú benzinkútjánál. Teljesen reménytelennek tűnt itt fuvart találni, viszont az vicces volt, hogy akik korábban Salzburgnál nem vettek fel újra eljöttek mellettem, mivel az előző sofőröm 190 el ment végig, így a nagy részüket visszaelőztem. Nem hittek a szemüknek amikor megint ott álltam a magyar zászlós stoppos kalapomban... Románok röhögtek, visszatolattak, sajnos felvenni nem tudtak mert így is általában többen utaztak már az autóban mint ahány ülés volt benne.
Egy magyar kamionos tévedt végül arra 10 óra magasságában. Sosem utaztam még kamionon így külön örültem neki.
Schwechatnál éjfélkor rakott ki, a nagy Omv kúton. Innen Szlovákia felé szinte senki sem ment, ezért hajnali 2 körül, mikor teljesen esélytelenné vált a projekt úgy döntöttem ledőlök aludni. Csakhogy valami zárt hely kellett volna, mert sok értékkel utaztam. Nem volt más opció mint egy wc fülke. Gondolhatjátok, hogy nem sokat aludtam, bármilyen jó "mindenhol-alvó" is vagyok, azért egy wc csészén hétrét görnyedve a falnak dőlve, úgy hogy közben a mellettem lévő 10 fülkében felváltva rotyogtattak, öblítettek és ajtót csapkodtak, valahogy nem aludtam túl kellemesen.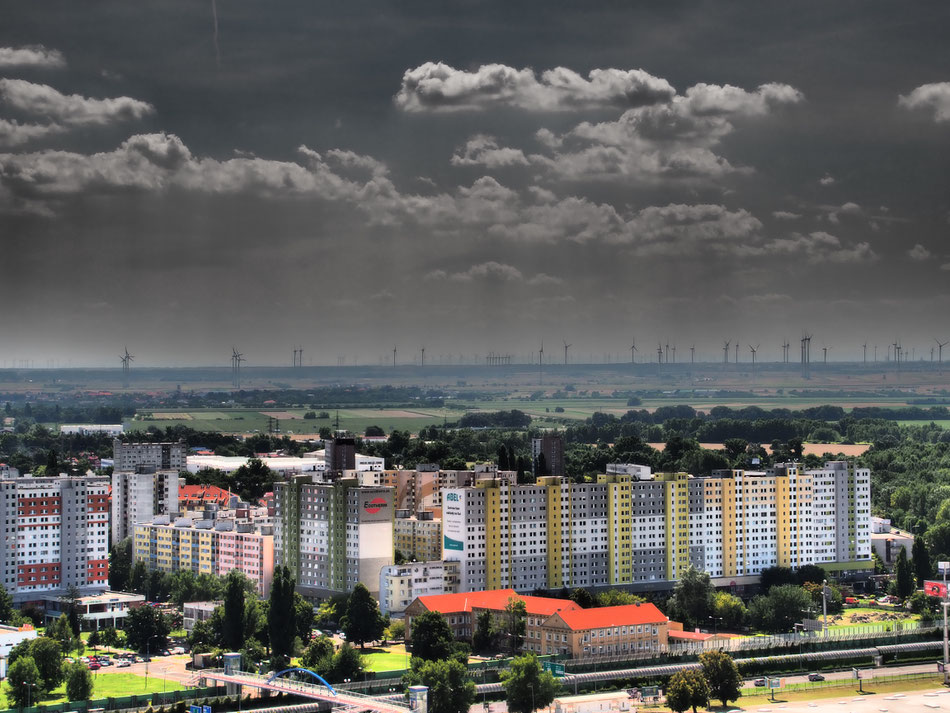 Visszaálltam a posztomra a kijáratnál és napfelkelte után jóval, reggel 6 kor vett fel egy Szlovák kamionos, de ő sem vitt be Pozsonyba csak az azelőtti kútig. Onnan már csak egy nyolcas lett volna ha nem két baromi nagy csomaggal vagyok és félálomban, még le is gyaloglom, de így kénytelen voltam várni.
Namost Szlovákiában szerintem nem érdemes stoppolni, nagyon lenézőek és még csak oda sem néznek, nem úgy mint Ausztriában, ahol legalább mindenki mosolygott vagy integetett.
2 órán át rám sem néztek pedig csak a városba mentem volna be, amerre mindenki ment. Elindultam gyalog a pályán, és szerencsémre pont egy szippantós dolgozott a leállósávban aki felajánlotta, hogy bevisz.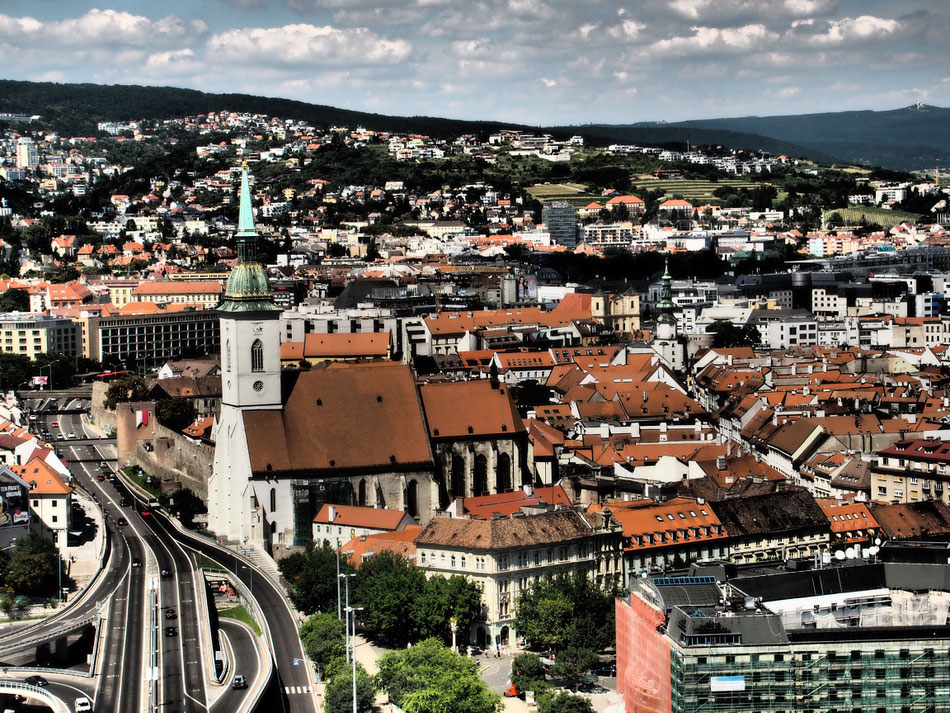 Irány az SATC irodája, a szlovák autóklub, aki kiállította nekem a Carnet-et. Pozsony panelrengetegében kolbászolva a google maps alapján valami nagyobb irodaház szerűséget kerestem, ehhez képest a címen egy lepukkant kis napközis óvoda kinézetű épület volt. Bementem, sehol senki. A pár kis iroda egyikének ajtaján bekopogtattam. Pokorny úr, az ügyintézőm már várt rám ,mikor beléptem, be sem kellett mutatkoznom, már adta a dokumentumot.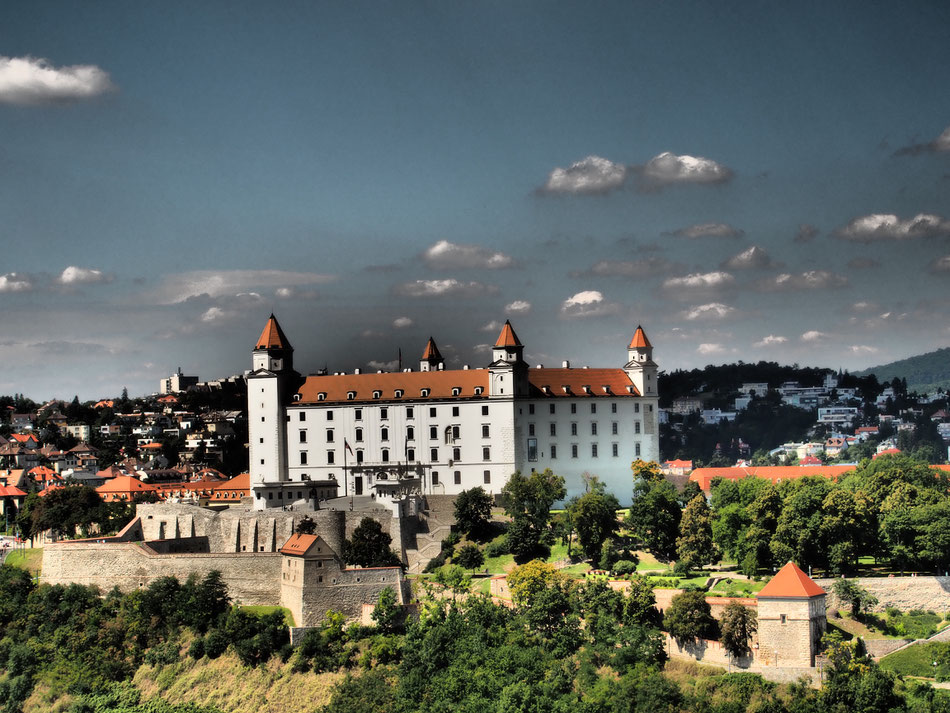 Ha már Pozsonyban voltam, bármilyen fáradt is voltam nyakamba vettem a várost, hiszen még sosem voltam itt és mégiscsak egyik szomszédunk fővárosa. Nem nagy szám egyébként, ugyanúgy a  Duna szeli ketté, de nincsenek kiépített rakpartok végig, sem szép történelmi hidak.
Egyet leszámítva körülbelül olyanok mint nálunk egy egyszerű vasúti híd. Az az egy pedig ami érdekes az a rendkívül fantáziátlan nevű Új híd. A helyiek csak Ufónak hívják, ugyanis a pillér tetején egy Ufo alakú étterem és kilátóterasz van.
A belépő elég borsos 7 € Érthetetlen módon, hiszen ennél még a Müncheni Olympiatorony is olcsóbb ami majdnem kétszer ilyen magas és onnan van is mit nézni. Mindenesetre a torony-mániám miatt felmentem.
Ami miatt mégis megérte, mert ilyen panoráma mellett még nem wc-ztem. Maradandó élmény az illatosítós flakon olvasgatása helyett mondjuk távcsővel kémlelni a várost.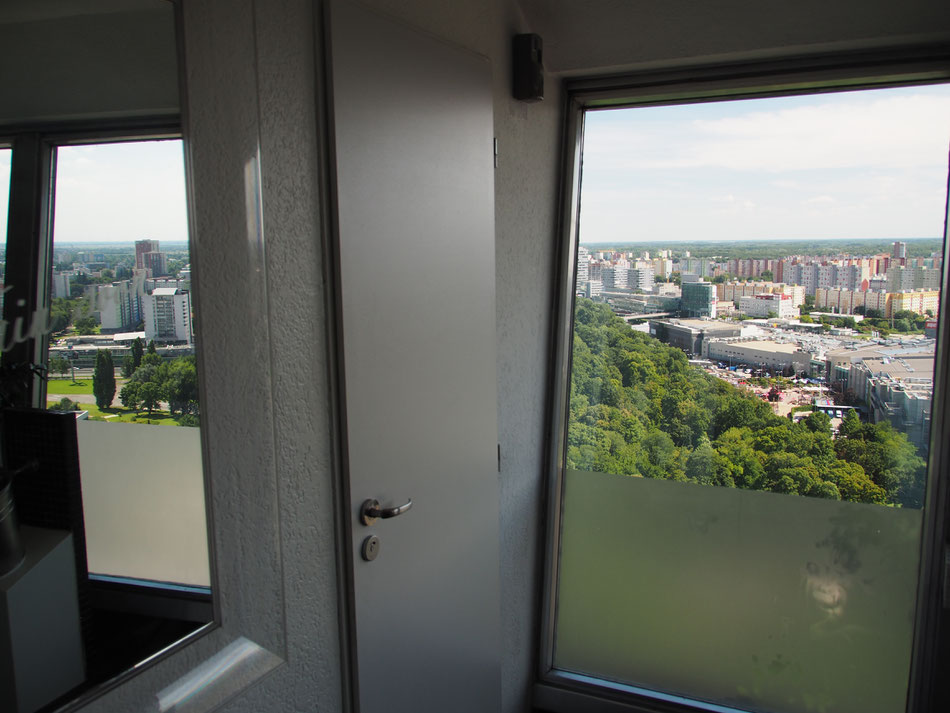 Felmentem még a pozsonyi várba, kevés sétával elérhető és gyönyörű, mindenképp megéri, akárcsak a történelmi belváros. 
Innen már vonattal kényszerültem Budapestre utazni, ugyanis ekkor már vagy 30 órája nem igazán aludtam, és a liter Monster hatása is kezdett kimenni. Estére értem a keletibe. Ilyen hosszú idő alatt sem jártam még meg a München – Budapest távot, de legalább emlékezetes volt.
Péntek reggel találkoztam Péter barátommal, aki sajnos nem jött velem a Kaukázus rallyra mégsem, viszont támogatja az utamat. A Podmaniczky utcai üzlete előtt felragasztottuk a MySzandi matricákat, aztán belőttem az iránytűt délnek.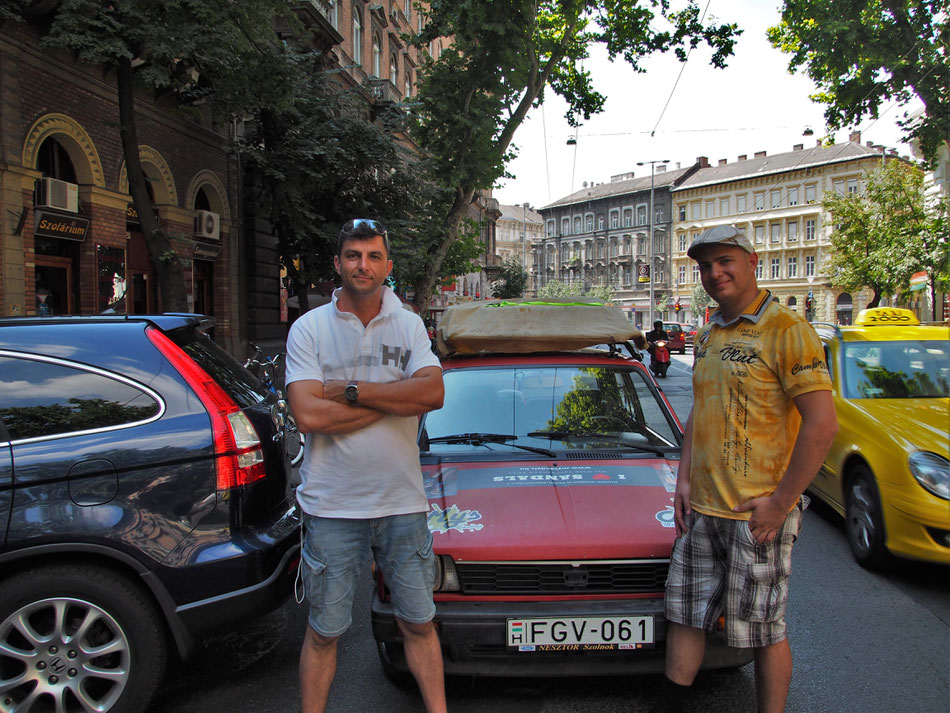 Az első utam a kecskeméti jazz fesztiválra vezetett, amit épp most rendeztek így nem hagyhattam ki.
Sajnos az amúgy borsos jegyár ellenére sem engedtek az őrzött parkolóban a kis lakóautómban éjszakázni, ezért muszáj voltam a kapu előtt tenni.
Egész kellemes volt az első autóban töltött éjszakám, másnap reggel indultam tovább délnek, Szerbiába.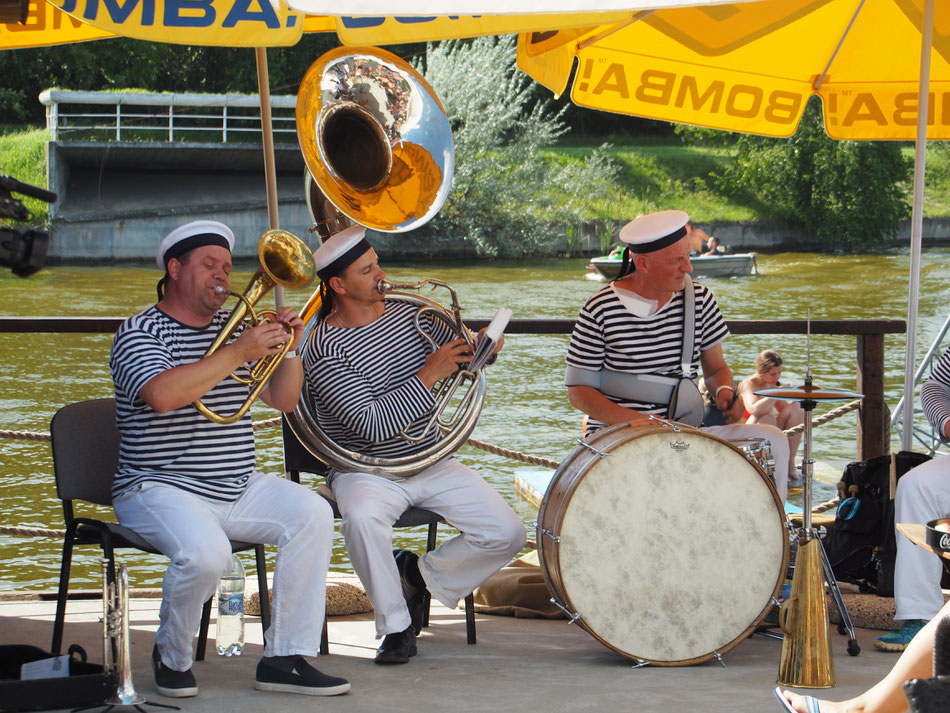 Ha kíváncsi vagy a folytatásra, figyeld a következő bejegyzést, ahol ellátogatok a szabadkai ócskapiacra, az utcán alszom Belgrádban, elvittem egy neméppen jólszituált analfabéta roma stoppost, 5 ször adta meg magát majdnem a kocsi, de végül megérkeztem Bulgáriába...