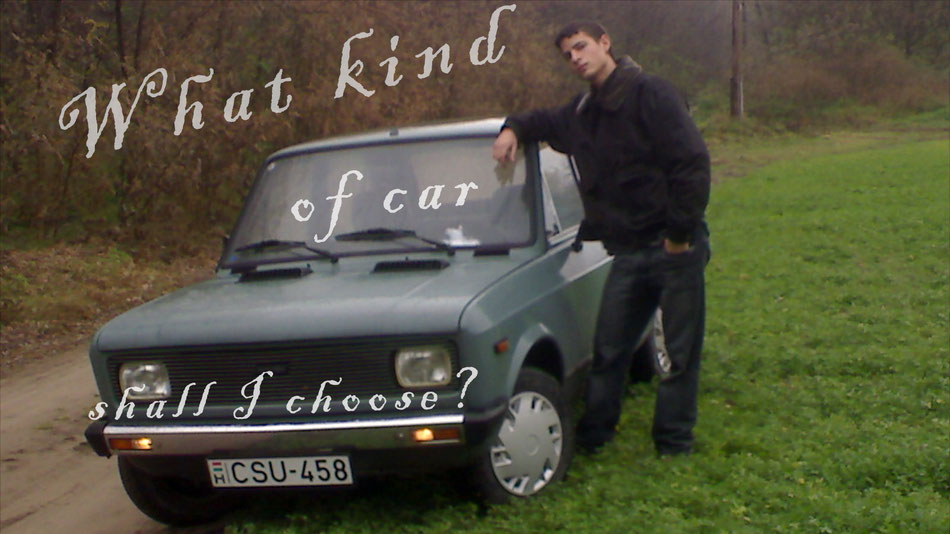 ---
There are only three months left until start...
 Time has come to put theoretic plans into practice, and let the project be realized - although it's still shaping, thanks to much experienced travelers than me, and to professionals in diverse specialties.
The first step is the car, which I must get soon, so that I will have time to get it prepared, study its service, get its papers ready, and make short test-drives with it.
In the picture above you can see my 19-year-old self with one of my favorite cars, with a Zastava 55 GTL. Though this Yugoslavian industrial miracle still has my heart, for this trip the chosen vehicle has to meet certain requirements, which exclude Zastava from options.
My slightly idealistic expectations are the followings:
- mixed consumption: max. 7,5 l
 - can be repaired on the roadside by such a technical analphabet like me, if smaller fixes needed
 - be well-known in most Asian countries and can be repaired there
 - no extras needed – if it doesn't take in water, and there is a cigar lighter inside, that's enough for me
 - be undemanding, not to fall into pieces, neither in hard conditions
 - cost: max. 500 € (150.000 HUF)
Well, at first, I thought about a Maruti 800dx – though it's sure, that there's no 'low-coster' car, but if I was the fellow to travel on business class, I wouldn't plan a trip like this. The editor of Totalcar talked me out of it, and put a bee in my bonnet about the old 1-liter Swift, 'cause this one meets my requirements, more or less, and it rather deserves the 'car' title, than the Maruti.
 Of course you can't get this saloon-Maruti in Europe anymore. The Indian production stopped in 2014, but here, there are usually at least 20-year-old rusty crocks. The pieces in good condition are getting more and more expensive. Swift is not more modern technically, but it's more widespread, and convincing – how could you not believe a young, happy German couple like that?
Before I decide, my dear readers, if you have experience with Swift, or any car that meets the requirements above, please, share it with me. I'm waiting for your opinions curiously, even here in comment, even on my Facebook