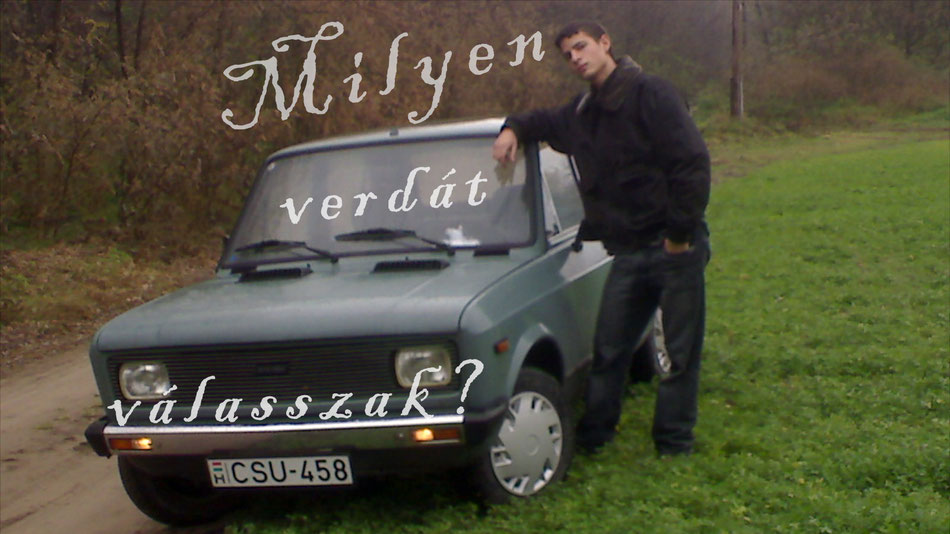 ---
Szűk három hónap van az indulásig...
Lassan itt az ideje, hogy az elméleti terveket átültessem a gyakorlatba, és a projekt elkezdjen testet öletni. Bár még folyamatosan formálódik, hála sok nálam sokkal tapasztaltabb utazónak  és szakembernek különböző témákban. 
Az autó az első lépés, amit hamarosan be kell szerezzek, hogy legyen legalább két hónapom kicsit felkészíteni, megtanulni a karbantartását, lepapírozni és kisebb tesztutakat megtenni vele.
A nyitóképen a büszke 19 éves jómagam látható az egyik legkedvesebb autómmal, egy Zastava 55 GTL-el. Bár a szívem ugyan még mindig húz a jugoszláv ipar eme remekéhez, ehhez az úthoz több olyan kritériumnak kell megfelelnie a kiválasztott szerencsés járműnek amelyek egyből kizárják a Zaszit a lehetőségek közül.
A kissé idealista elvárásaim pedig a következőek:
Fogyasszon maximum 5,5 -öt vegyesben.
Kisebb szereléseket egy magamfajta műszaki analfabéta is el tudjon végezni az útszélen.
A legtöbb ázsiai országban ismerjék és tudják javítani.
Semmi extra nem kell bele, ha nem ázik be és egy szivargyújtó van benne azzal már be is érem.
Legyen igénytelen, ne hulljon szét lehetőleg mostohább körülmények közt sem.
Kerüljön maximum 500 €-ba (150.000 Ft)
Nos először a Maruti 800dx -re gondoltam, bár az biztos, hogy annál fapadosabb nemigen van, de ha az a tag lennék aki business classon szeret utazni, akkor nem is terveznék ilyen utat. A Totalcar szerkeszője beszélt le végül róla és ültetett bogarat a fülembe az 1 literes régi Swifttel kapcsolatban ez ugyanis minden feltételemnek hellyel közzel megfelel és inkább autónak mondható, mint a Maruti.
Természetesen ilyen szalon Marutit Európában már nem lehet beszerezni. Az indiai gyártás csak 2014-ben állt le, nálunk viszont már csak 20 év feletti rozsdakupacok vannak általában. A vigyázott darabok ára szépen emelkedik. A technikailag nem sokkal korszerűbb, de jóval elterjedtebb Swift mégiscsak meggyőzőbb, hiszen ki ne hinne egy ilyen boldog fiatal német párnak. 
Kedves olvasóim, mielőtt döntök, ha van tapasztalatotok Swifttel, vagy más a kritériumaimnak megfelelő autóval kapcsolatban, kérlek ne tartsátok magatokban, kíváncsian várom a véleményeket, akár itt alul kommentben, akár a Facebook-oldalamon. Ha van ismerősöd aki jártas a témában, akár meg is oszthatod a Facebookon, ha nagy leszek meghálálom !